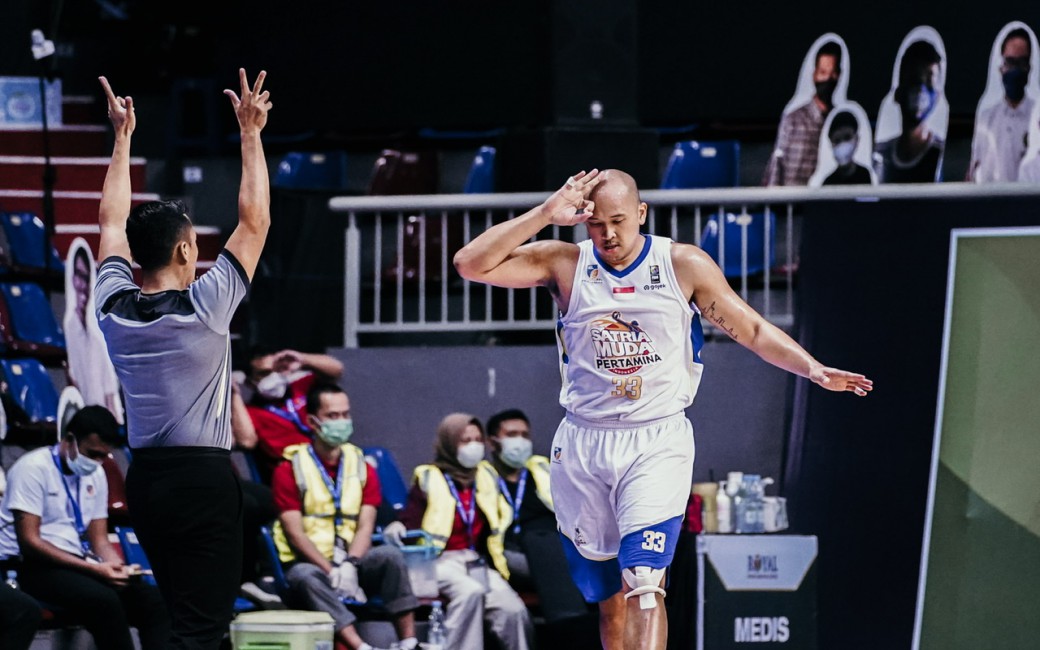 Arki Stiil One of The Best Players in this league
Jun 02, 2021
Arki Dikania Wisnu, kapten tim Satria Muda Pertamina, jelas memiliki peran penting bagi sukses timnya hingga melaju ke laga final. Pada laga puncak melawan Pelita Jaya Bakrie, 3,4, 6 Juni, Arki pun tetap akan jadi salah satu andalan Satria Muda.
"Arki luar biasa, mental, skill, kekuatannya dan basketball IQ nya. Still the one of the best players in this league," kata kapten tim Prawira Bandung, Diftha Pratama. "Kita semua tahu, Arki selalu pump fake dan drive ke kanan, tetapi selalu saja dia bisa melakukannya," sambungnya.
Pujian juga dari pemain naturalisasi lokal NSH Mountain Gold Timika, Ebrahim "Biboy" Enguio Lopez. "Arki itu smart player dan good leader buat Satria Muda. Dia bermain sangat efisien," kata Biboy. "Jika pengalaman Anda masih belum cukup sepadan akan susah menjaganya," tutur Biboy.
"Arki memang selalu menunjukkan kualitasnya. Dia menunjukkan level permainan pemain nasional," kata kapten tim West Bandits Solo, Widyanta Putra Teja.
Salah satu tugas berat bagi setiap lawan Satria Muda adalah meredam ketajaman Arki. Itu juga akan menjadi pekerjaan rumah bagi Pelita Jaya Bakrie di final nanti.