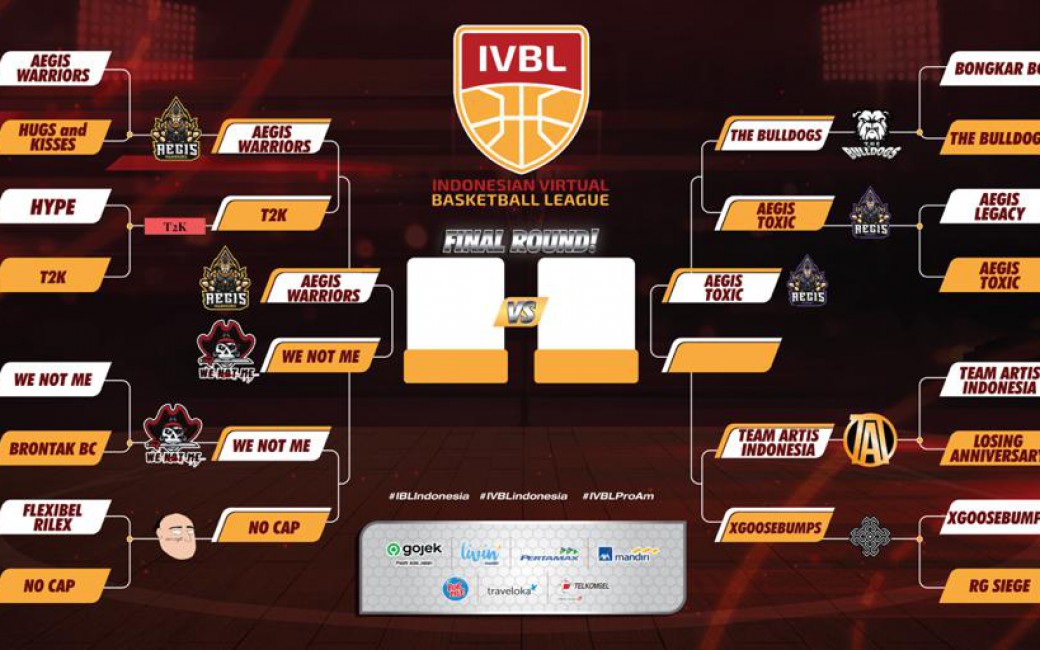 IVBL: Aegis Toxic Melaju ke Semifinal
May 07, 2021
Indonesia Virtual Basketball League (IVBL) telah melangsungkan round 2, Jumat (7/5). Di babak ini, empat tim terbaik akan melaju ke semifinal. Pertandingan juga tak kalah seru dari round 1 IVBL. We not Me melakoni partai tiga gim kontra No Cap.
Di gim pertama, We not Me menang dengan skor 67-62. No Cap kemudian membalas di gim kedua dengan 57-77. Hasil imbang 1-1 membuat laga dilanjut ke gim ketiga. Hasilnya, No Cap menang dengan 70-52 dan mengamankan tempat di semifinal.
Di laga lainnya, Aegis Warriors menang dua gim langsung kontra The Bulldogs dengan skor 65-58 dan 77-52. Hasil ini membawa Aegis Warriors melaju ke semifinal IVBL.
Adapun Aegis Toxic yang diperkuat Daniel Wenas juga belum terhenti. Aegis Toxic menyusul langkah Aegis Warriors ke semifinal setelah menang 68-58 dan 77-52 atas The Bulldogs.
Aegis Toxic masih menanti lawan di semifinal. Pertandingan Team Artis Indonesia kontra XGoosebumps baru akan dipertandingkan, Sabtu (8/4).
Bagan Semifinal: Aegis Toxic Vs Aegis Warriors Vs NoCap